Umoja Sounds Releases An EP Guaranteed To Be The Best Afrobeat In Europe By 2023
Umoja Sounds dropped their EP, Out Of The Comfort Zone. The 6-track EP is a blast of fun, effortless pop grooves — a fresh blend of Afrobeats, Pop, Dancehall, and R&B — with dreamy vocals & easy-on-the-ears production that's guaranteed to brighten your day.
Umoja Sounds is a team of young artists, producers, and DJs who combine their unique influences to create an eclectic blend of sounds. But the talented east African-based collective knows how to bring the party home with their musical expertise.
When you think about the music scene in Kenya, you might think about the top 40 hits from P-Square and Sauti Sol. Or you might even imagine the infectious fashion in Tanzania and its nights filled with Tufula.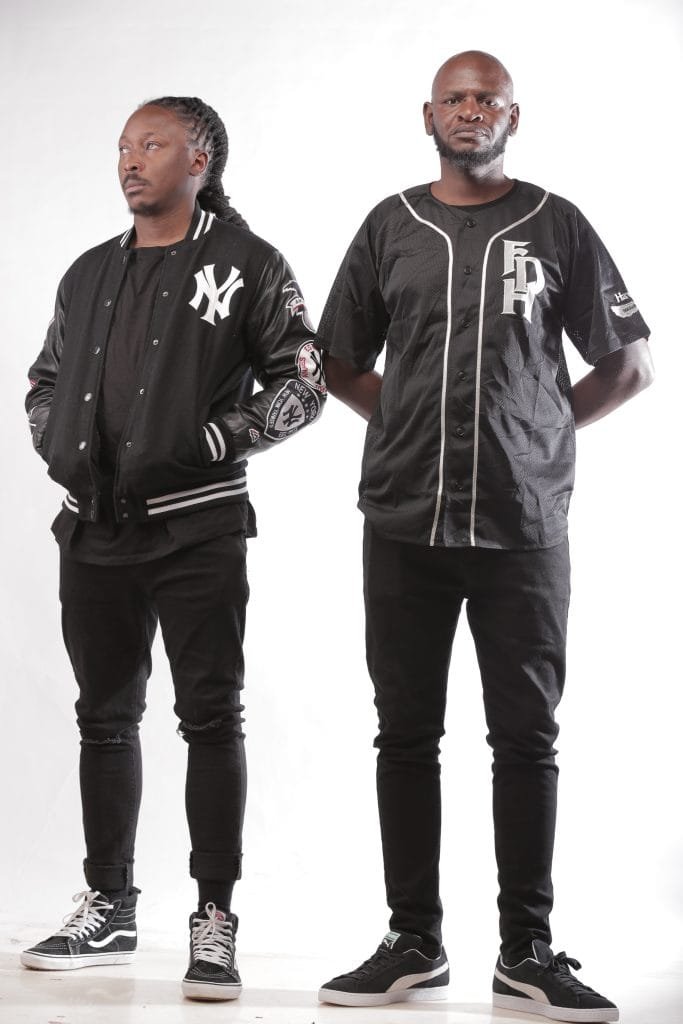 Kenyan artists are living all over the world, embracing their home country's culture and integrating into their new home cultures too, like Tora and her British sound or the booming popularity of K'Naan's music across Africa and beyond.
And that's why this EP is called 'Out Of The Comfort Zone'. Nairobi-based Umoja Sounds – one of Africa's most vibrant bands – have released its EP with gaining the world in mind, and they made it!
You can listen to our full playlist which contains the artist's music, and know more about the artist by scrolling down the page.

We are delighted to announce that Umoja Sounds has released a superbly curated EP which is appropriately titled 'Out of the Comfort Zone'. This is after months of rigorous and rigorous production schedules.
It is worth noting that prior to the release of the EP, the dynamic trio of Kevin Prvk, Akula 'Dunga' Akwabi, and Robert Jakech had already released songs and tracks with various African artists to the extent that an EP release was deemed necessary.
Although one can only speculate, it is clear that 'Out of the Comfort Zone' would be outside of our planet's solar system synthetically. However, Umoja Sounds tweaks knobs without alienating their faithful fans.

Its music is full of East African urban flavours and sensibilities while its approach promotes global adherence and expression as well, rooted in genuine East African culture.

In collaboration with selected talents from East Africa and Zambia, they bring wonderful blends of Afro-Cuban, AfroPop, RnB, Soulish soundscapes and Classical realms to mainstream consciousness. Tuning into Umoja Sounds wholesomely is a journey that is worth taking as listeners get to experience the diversity curated in an audio flow of activity.

With 'Out of the Comfort Zone', Umoja Sounds continues its motto 'Vibe-Collaborate-Reciprocate' by bringing together names in rap, dancehall, Swahili soul, spoken word, and many other genres to allow listeners to discover the beauty that lies within the music without necessarily being clichéd.
Featuring a thoughtful analogy from Kenya's poet laureate Mufasa Poet, the EP opens with Emma Cheruto singing 'Higher', Rwanda's Ariel Wayz and Tanzania's Fredrick Mulla, the groovy yet mellow chorded banger 'Designer' featuring Jay Rox from Zambia and 1der Jr from Uganda singing 'Stamina'.

With the RnB-influenced 'Bayana,' Marleen XPlastaz brings the EP to an end with a soft capping. There is no doubt that this release will raise expectations for the upcoming sphere of epic audiovisual releases, as well as further cross-continental collaborations in the near future. However, it is also clear that it will stir up more anticipation for more music from Umoja Sounds to come in the future.
Overall, this project is suitable for any party, including their latest release Break Black. We recommend checking out their website for more info on the artists and following them on Spotify for updates on their upcoming shows.
---
The AfroBeat Bom-C hails from Hungary, so it's refreshing to hear music from another culture. This track is a nice…
About Author