Wiztom's "Weather For Two": The Nigerian Afrobeat Anthem You Can't-Miss
Lagos, Nigeria has recently become a hotbed for talented independent artists, and WIZTOM is no exception.
With a unique blend of afrobeat, R&B, and commercial pop, Wiztom's music is both easy listening and dance-worthy, making it perfect for a wide range of listeners. His latest single, "Weather For Two," showcases his incredible male vocals and ability to create super catchy tunes that will stay with you long after the song has ended.
This is a partnership with Don Corleone and 17 Milez, which are great artists and producers too. The collaboration promises to bring the best of both worlds to the music industry.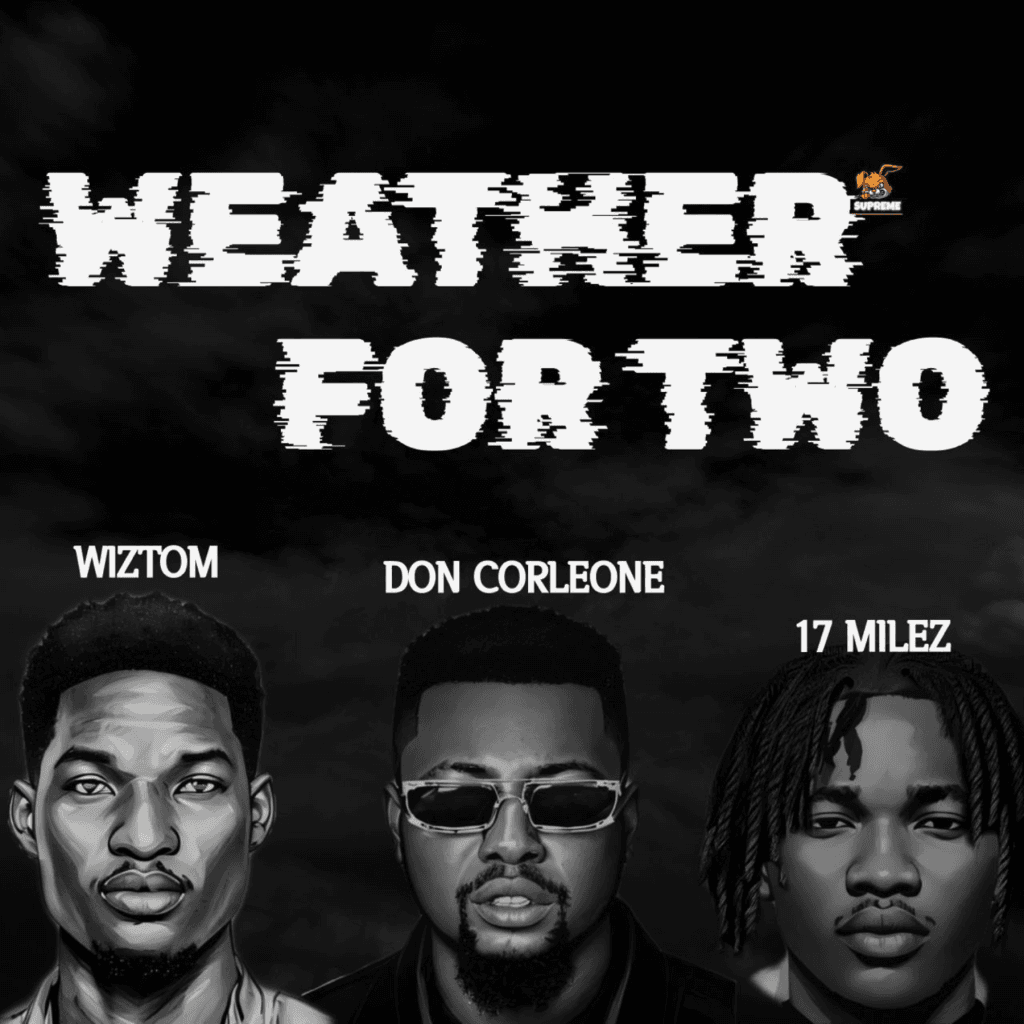 This partnership will create a unique blend of beats, lyrics and vibes that will be sure to please fans of both artists. The outcome of this union will be something special.
You can listen to our full playlist which contains the artist's music, and know more about the artist by scrolling down the page.

Influenced by renowned artists such as Burna Boy and Mr Eazi, WIZTOM has developed a distinct sound that sets him apart from the crowd. His use of autotune creates a vocal dance that is both mesmerizing and memorable, earning him high praise from fans and critics alike. One listener even gushed, "I've never heard anything like this before – it's like a breath of fresh air in the music industry!"
"Weather For Two" is a prime example of WIZTOM's talent for crafting infectious melodies and unforgettable beats. If you're a fan of Afrobeat, R&B, or commercial pop, you'll definitely want to give this rising star a listen.

To fully appreciate WIZTOM's unique sound, we recommend checking out his single "Weather For Two" and visiting his YouTube. You can also follow the artist on Spotify and like and listen to our playlist featuring his music. With his undeniable talent and dedication to his craft, WIZTOM is an artist you'll want to keep on your radar.
Don't miss out on this incredible talent – explore WIZTOM's world of catchy tunes and captivating vocals today!
---
The music scene in Cork, Ireland is well alive with the resonating sounds of JOE LINGTON's latest EP, WTPA. This…
About Author