Indie Hip Hop Music Is The New World Order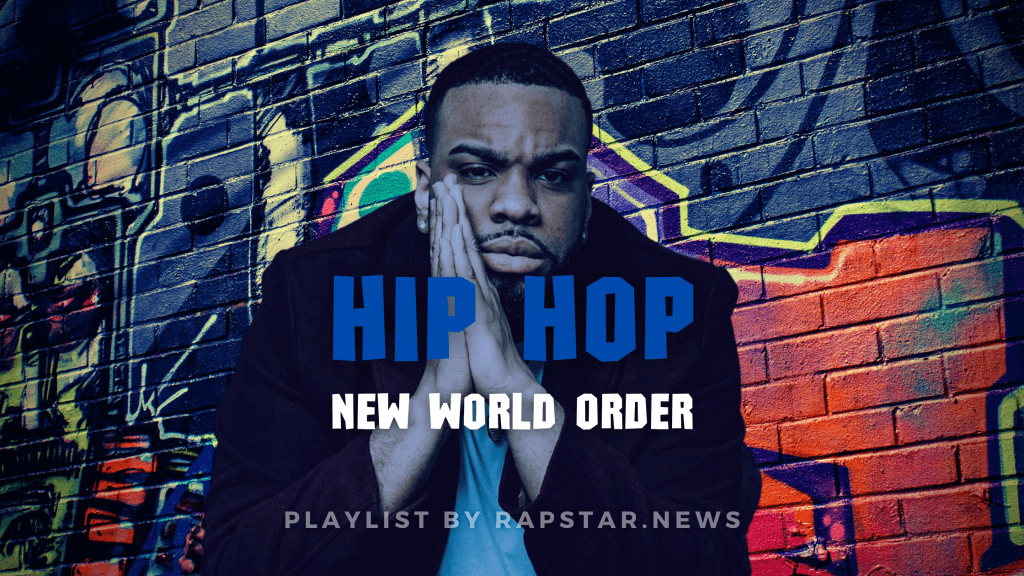 There's always been something special about indie hip-hop, whether it be in the form of a distinctive flow or just the unique atmosphere.
Hip-hop music has been around forever, and it's far from being over. New genres have emerged, like indie hip-hop, which I believe is the future of this genre.
While mainstream rap has taken its share of criticism, indie hip-hop also has had a lot of bad images thanks to the commercialisation and impersonality within the music industry. But lovely independent artists are now sharing their music with anyone who enjoys it, the music stream services contributed to the expansion of opportunities.
Hidden from the public eye, many of these artists are constantly busy making music in their basements and bedrooms others have a consolidated career already. But now (thanks to some support from platforms like PopHits.Co) indie hip-hop has spread to many different genres, continuing to grow its new wave popularity.
While hip hop was born in the South Bronx of the USA in the 70s, it has evolved into a more global phenomenon over the decades. Gone are the days of one (or two?) dominant centres for hip-hop music production.
Today, there are communities all around the world producing quality hip-hop music and we are here to check it out. You can listen to the full playlist or check out each artist individually by scrolling down the page.


---
1) AVALANCHE THE ARCHITECT – Let There Be War
Avalanche The Architect is a rap-rock band from the United States. Their new album, Let There Be War, is a mix of hip-hop and rock with a political edge.
Their sound is very unique; they use many different styles and genres to create a unique sound that is very much their own. They have been compared to artists like Rage Against the Machine and Limp Bizkit. Their lyrics are often inspired by political issues but dynamic and enjoyable.
This martial artist turned rapper is known as Avalanche The Architect. In addition to his music, he is also a social activist who fights for race equality.
Throughout his career, Avalanche has collaborated with some of the biggest names in rap as a ghostwriter, producer, and featured artist. Now it's time for you to hear the rap talents of Avalanche through his own words and voice. My favourite is the track Talk The talk, give it a try.
The rapper is currently touring across the United States in support of their new album Let There Be War which was released last month. Give your support, check it out and follow the artist on Spotify.

---
2) ROMAN. – Own World (20 pages)
The indie hip-hop revolution is here, and it's taking over. The independent music industry is giving them wings to fly higher, as their community, together, has an unsilent voice and no fear.
Roman. is an independent rapper from Long Island who has just released his debut album Own World (20 pages). The album features a dizzying array of genres, including Rap, R&B, a bit of Pop Rock and even Trap. In my opinion, this album is special, I really loved it!
Roman's voice is clear and clean, with a hint of autotune or some vocal processing effects in some tracks, but it's pure emotion and passion in his voice that will make you want to get up and dance. The song "I. 20 Pages" is really interesting, but the album is organised in a way that will start in my suggestion and end up on "III. 20 Pages Pt.2".
When he raps about his truth you can feel the sincerity in every syllable. If you're looking for some new tunes to soundtrack your summer adventures (or just some great music overall), check out Roman's album Own World (20 pages) today! Follow the artist on Spotify.

---
3) VISION – In My Own World
The new album from Vision, titled In My Own World, is the perfect soundtrack for your next rappers' playlist. It's got everything you could want: easy listening, nostalgic beats, and strong female vocals that make it feel like you're hearing someone's protest letter out loud.
The album has a song called "Exotic" that makes me think of an old-school rap song from the '90s but produced by a female rapper delivering her affirmations with authority. It's all about the female authority.
It's got a beat that makes me want to dance and sing along. The other tracks on the album remind me of some of my favourite childhood movies and the black community productions—it has that easy-listening vibe that makes me want to keep enjoying the music.
If you're looking for music that's not too heavy but still has some serious beats and rap elements, then you should definitely check out Vision's new album In My Own World! Follow the artist on Spotify.

---
4) J.JUICE – Poppin (Ft Big Kru)
In a moment that Indie hip hop music is the new world order, J.JUICE is one of those leading the charge. Their latest single Poppin (Ft Big Kru) is a boost of high-energy bangers that will have you singing along in no time. It's a rocky and heavy beat, and it is good.
Their signature sound has been described as "Trap-Hip-Hop" because of its blend of powerful lyrics, catchy beats, and unapologetic attitude.
This rapper/singer JJ Juice is based in South Carolina, but his music brings a bit of many different influences, such as old-school rap sound, a bit of reggaeton and even salsa features too. The mixing of music genres really grabs my attention.
The beats were heavy and fast-paced, but they didn't distract from the message of each song. The vocals were strong and confident—the perfect combination for a good rap song.
You can check out Poppin (Ft Big Kru) on Spotify now!

---
5) ADUB NATI – He Deserves It
The artist we're talking about today is one of the most interesting names that just got on my table, in a long time. We're talking about ADUB NATI, who just released his new single "He Deserves It."
This work is meaningful and very conscious—and not just because it's indie, or because it's one of my favourite music genres, it's because of the purpose of his work.
"I wrote this song for anyone wondering why I only like rapping about God primarily. I'm Adub Nati and I make Positive and conscious hip-hop."

ADUB NATI
It's hot because it has everything you want out of a good indie hip-hop track: great vocals, good production, and lyrics that are totally positive and relatable to anyone who's ever been talking to God (or even just felt like they were).
ADUB NATI has been producing a classic rap sound, but he definitely has his own sound features as well, like a signature. And if you're looking for some new music to add to your playlist, we highly recommend giving this single a listen! Follow the artist on Spotify.

---
6) RETROFITTED – To The Moon
The indie hip-hop music scene is one of the most exciting places in the music industry right now. And while there are many artists who are part of it, the singer RETROFITTED is one that stands out.
The artist, based in Phoenix, Arizona, has released his latest album To The Moon. Consisting of 6 tracks, this album is a journey through alternative indie, retro hip-hop, trap and chillout music genres.
It's not all about just chills and relaxation though – there are also some songs with strong rap elements and even some emo-rap thrown in for good measure!
My favourite song is To The Moon, prepare your ears for some auto-tune. It's creative, not bad at all.
If you're looking for something new and different from your usual indie hip-hop experience then RETROFITTED's new album might just be what you're looking for! Follow the artist on Spotify.

---
7) KELLAN. – Misery Loves Company
These days, more and more artists are choosing to go independent and release their music on their own terms. And that's exactly what KELLAN. has done with his latest track, "Misery Loves Company", and in my opinion, it's nothing less than any hit we listen to on the radio and received millions in investment and marketing.
Kellan. is different, Kellan. is killing it! This could be the title of his next song Kellan. is Killing it!
The track is a perfect mixture of R&B and rap, with a hint of trap thrown in for good measure. It's the perfect song to listen to when you're looking for something upbeat but still meaningful.
The singer is based in Seattle and has been making music for some years now. His last EP, "Push-Pull," came out as an independent release in 2020 followed by 3 more singles, and it's packed with songs that blend the best of contemporary pop music with a classic hip-hop sound.
If you love music that makes you feel like you're walking down the street with your headphones in, this is definitely one to add to your library. Or if you're looking for some great indie hip-hop tunes like this one, check out KELLAN's other tracks on Spotify!

---
8) TERRARRI – P U L L U P
When you're listening to fresh indie hip-hop, you're getting a taste of the new world order of the music industry, right?
All over the world, independent artists are stepping up to the mic and giving us a peek into their world—and help us see ourselves in theirs. That's what this track does for me, but it also makes me want to go out and start rapping myself.
The latest track from indie artist TERRARRI, "P U L L U P", is a perfect example of how hip-hop has evolved over the past few years. It has high quality and is independent, I'm always happy to see independent rappers producing their own music with a higher level of quality.
I have to admit that when I first heard this song, I was hesitant by how much autotune was evident and how slow the beat was (a little too slow) in the beginning. But then I realized: these guys were trying something new. And they were doing it with style. This isn't just another emo-rap song—it's an emo-rap song with style!
This song is great for radio and I think it has great potential. Definitely check out more of the artist's music and follow them on Spotify.

---
9) TRAV B RYAN – The River
TRAV B RYAN is an independent artist from Brooklyn, New York. He has released a new track called "The River" and this is the first song he has shared since last year. Travis plays EMO rap and producers described his music as very creative and enjoyable to listen to.
Lyrics in the song touch on criminality, but they don't seem heavy, it's more like a fair protest than aggressive language.
"This song is about the River Styx sweeping away lost souls through the streets of my hood. My streets flooded with crime. My block wet with blood. Tears from the mothers with murdered sons create the river. As I watch it wash us away."

TRAV B RYAN
The track has a trap feel to it and there are elements of hip-hop in its composition. It has been inspired by artists like Eminem and Kendrick Lamar who have drawn from urban music genres like rap and hip-hop which were popularized in America during the 1980s and 1990s.
His vocals are deep and resonate with strength, demonstrating his ability to deliver emotionally charged lyrics in a way that can be heard clearly even when played at high volumes. Check out his songs and follow the artist on Spotify.

---
10) OZER – Paradise
Indie pop and hip-hop are two of the hottest musical trends in the US right now, but when you put them together in one song, you get something truly special. That's what happened when OZER released "Paradise" last month.
The track has an emo rock feel mixed with a hip-hop beat that is intriguing at first but really enjoyable, and it's super catchy—you'll be singing along to the chorus before you know it!
"Paradise is about a person who is distraught and heartbroken, looking for a way to overcome her pain by not only trying to find a new fling to take her to paradise but also by abusing different substances".
Overall, it's a mix of genres with an autotuned chorus that will have you waving your head, it's very edgy, and an anthem for anyone who's ever felt like they don't fit in.
OZER is based in San Francisco, California, so if you're a fan of indie rock or hip-hop, then this is definitely an artist who should be on your radar. Check out his latest single and follow the artist on Spotify now!


---
About Author