Outstanding Indie Hip Hop Artists Are Gaining Space Worldwide Thanks To New Technologies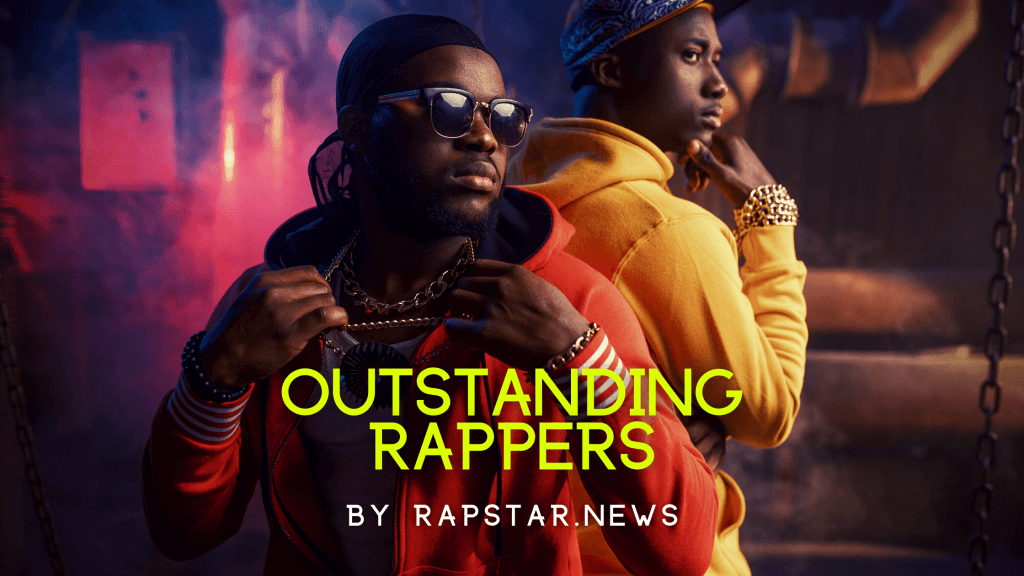 Thanks to the internet, it's so much easier to discover new indie hip hop artists and listen to their music.
The internet allows indies to independently distribute their music in many ways, such as through the platform PopHits.Co, which is the only one that is focusing on giving the chance to people who never had opportunities.
PopHits.Co music distribution platform offers independent artists of any genre the opportunity to distribute their music to over 150 music stores worldwide, as well as placing their songs on social media platforms like TikTok, Instagram, Facebook, and YouTube.
As a result of this amazing service being offered to rappers for free in some cases, the social network's users can use songs of rappers and independent artists on stories, reels, shorts, and the like, which contributes to an organic audience building process. Covers are also welcome; they do not need to be originals.
When you distribute a cover, this platform generates a license for you, so if you're a rapper and don't know where to start, this platform is a good starting point. Even if you do not have original songs, you can take advantage of PopHits.Co – don't miss out.
I created this article because I was tired of seeing the same artist names on my Facebook newsfeed every day, you know, the ones who have a deal with a major company. So I decided to compile a list of my own choices focusing on the indie scene.
I am sure you may appreciate this post and get some good ideas from it. You can listen to the full playlist or check out each artist individually by scrolling down the page.


---
1) SHAI SEVIN – STR8 Bars
The indie music industry is full of emerging artists that are pushing the boundaries of their genres. One of these artists is SHAI SEVIN, who hails from the UK and has just released a new single called "Str8 Bars."
SHAI SEVIN has a classic sound that is sure to appeal to fans of grime or hip-hop. The song stays true to its roots while still being accessible to a wider audience. You can check out this single and follow SHAI SEVIN on Spotify if you like what you hear!
Shai Sevin's new single STR8 Bars is the perfect way to bump while you're on the hunt for your new favourite song.
This track is the best of both worlds: a classic sound with a grimey twist. The vocals are crisp and clear, while the beat has a gritty feel. The lyrics are dynamic and well-crafted. If you like the kind of hip-hop that hits you right in the feels, this is for you!
SHAI SEVIN is based in London, so if you're looking for more music from someone who knows what it means to be an artist on their own terms, check out the artist's tracks and follow him on Spotify.

---
2) RYLAI – Testimony
RYLAI is a hip hop artist based in Korea, Seoul. He's released a new single called Testimony and it's everything you could want from a fresh new independent artist: classic sound, commercial appeal, Asian-based, and with a male vocalist.
"Testimony is a pop-rap but goes in a completely different direction than the other pop-rap records these days. The track is funky, danceable, and has an old-school Motown vibe going on."
The song starts out with a classic funk sound that immediately gets your head nodding. It then transitions into a pop chorus that is sure to catch the attention of listeners everywhere. The track has an 80's vibe—it's fun and carefree while still being serious and mature enough for those who appreciate more serious music.
"I hope the intense groove over the jazzy drums and brasses, the flow on the 1st verse, and the voice tone get lots of listeners hooked. Lyrically I'm talking about my own experiences and motivations that helped me overcome depression."

RYLAI
If you're into rap or hip-hop but want something different than what you've heard before, check out RYLAI's work on Spotify!

---
3) J'MORIS – Moris Better: Loveless Confessions
Hip-hop fans, rejoice! The independent music industry is full of great new music.
One of my favourite artists right now is J'MORIS, who just released his album Moris Better: Loveless Confessions. This artist is based in Fort Worth, Texas, and he's got a style that you can't help but love.
His latest release is the 14-track "Moris Better: Loveless Confessions", his second full-length album and arguably 'the most vibe-heavy release of 2022'. In his new album, J'Moris displays his vocal versatility as he introduces soulful, distinctive melodies over R&B tracks, a chill, seductive, downtempo gem, a booming anthem that sounds like Biggie-Esque bravado over dangerous hip hop beats, and a smoking rap over trap beats.
If you like hip-hop with R&B influences and an emo-rap vibe, this album is for you. It's full of catchy beats and smooth vocals that will make you want to turn it up loud while driving around town. If this isn't your thing, that's okay—just give it a try! You might find something new to love about the genre.
Among the 30+ tracks the prolific rapper recently completed, 14 tracks were selected for this album. Guest appearances include D. Hewitt on the addictive, heady "Fall Thru" as well as 254 Assassin, and The Composer Four000 Units provide some smooth backing in "Wanna Ball".
I will leave the full album for your appreciation. Check out J'MORIS on Spotify today!


---
4) ET – Move (feat. Yung Xiim)
ET is a rapper from Willimantic, Connecticut. She's just released her new single, "Move (feat. Yung Xiim)," and it's a banger!
This energetic cloud rap/hip-hop single from CT, USA-based independent artists ET and Yung Xiim showcases the energy of never settling for less than you deserve.
The song starts off with a catchy beat and some smooth rapping from ET. The chorus has a really cool vibe that makes you want to listen over and over again. You can tell that she's been working hard on this track because the production is outstanding—it's got just enough autotune to make it sound fresh but not so much that it sounds overdone or cheesy.
"Sometimes we just have to push ourselves to really get what we want. This single is meant to inspire those settling to move beyond their comfort zone and really start to MOVE."
It's definitely worth checking out, especially if you like hip-hop music with trap beats! Follow the artist on Spotify.

---
5) WEIRD SKYENCE – Yellow Tape
If you're looking for the perfect soundtrack to your next road trip, look no further than Weird Skyence's Yellow Tape. This single is an anthem for the road, with a classic sound that will have you singing along in no time.
The song is based on 80s vibes, but with a modern twist that makes it feel fresh and exciting. The lyrics are easy to follow, but also provide an opportunity to get lost in their own world of meaning. The singer has a strong voice and delivers every line with confidence and purpose.
It is a result of two skilled craftsmen who combine their skillsets and abilities to make a sound so unique, that it can only be compared to identifying the taste notes in a glass of wine. In addition to the myriad of merchandise they can easily provide, this duo is rapidly rising out of the midwest.
Every record is a breath of fresh air with its roots in R&B, hip hop, and reggae, complete with an array of instrumentation.
If you're looking for hip-hop with an exciting new sound, Yellow Tape may be just what you need! Check out Weird Skyence on Spotify today!

---
6) BENNY MORRELL – Fortune Favours The Brave
Benny Morrell is a Melbourne-based hip hop artist whose new album, Fortune Favours The Brave, is full of nostalgia and hot beats that are sure to make you feel like you're back in the day.
Benny Morrell's beats are simple and nostalgic, with a lo-fi style that makes it easy to zone out and relax. His voice is deep and soulful, perfect for the kind of music he makes—hip hop with a slow, melodic flow.
"Sonically we wanted to create something unique and authentic, a project that tips its hat to its influences whilst pushing something new into the future. The project is created as a journey and in the songwriting, I wanted to reflect on this and give an understanding of who I am and my own journey."
His beats are upbeat and relaxing at the same time, making them perfect for listening on your commute or when you just need some time to unwind after a long day. Check out the full album and follow the artist on Spotify.

---
7) MONEYMAKINSAN – Coldest
The rapper MONEYMAKINSAN has released a new single and music video called Coldest. It's a brand new project that showcases his skill and versatility as an artist.
The songs on Coldest are full of energy and emotion, creating an atmosphere that is both exciting and soothing. The range of styles on the album makes it perfect for any situation, from working out to getting ready for a night out with your friends.
MONEYMAKINSAN was born in the United States, New Haven, and grew up listening to rap legends like Tupac Shakur. He began rapping at the age of 16 and quickly found success in the independent hip hop scene.
MoneyMakinSan is known for his vibrant and story-based music and videos, and the song Coldest is no exception. Songs like this are about the everyday struggles of life in the ghetto.
His supporters believe MoneyMakinSan will be the next rap superstar because he is unorthodox. Rap lyrics are paired with catchy melodies in his musical style. He said that he was inspired by artists like Lil Durk, Slimelife Shawty, 42 Dugg, and Young Thug. You can watch his music video, check out his tracks and follow the artist on Spotify.

---
About Author